Ceallach Dyes
Wednesday, July 26, 2006
Yarn Porn
I know that people are waiting to see the yarns. Since I am still waiting for time to photograph, which I think may be this weekend, since I have farmed out the children for the weekend, ostensibly to attend the LambTown USA event, but far be it for me to deny the grandparents the opportunity to play with the kiddies!

So I took 5 minutes this am to take photos of the dyed yarns quickly. These are not photos that will go up on the website, as I did not use a tripod and a beautiful locations for my models to pose in, but should be enough to inspire drool in the knitters that find their way to this page.

So here they are!

Poppy Dreams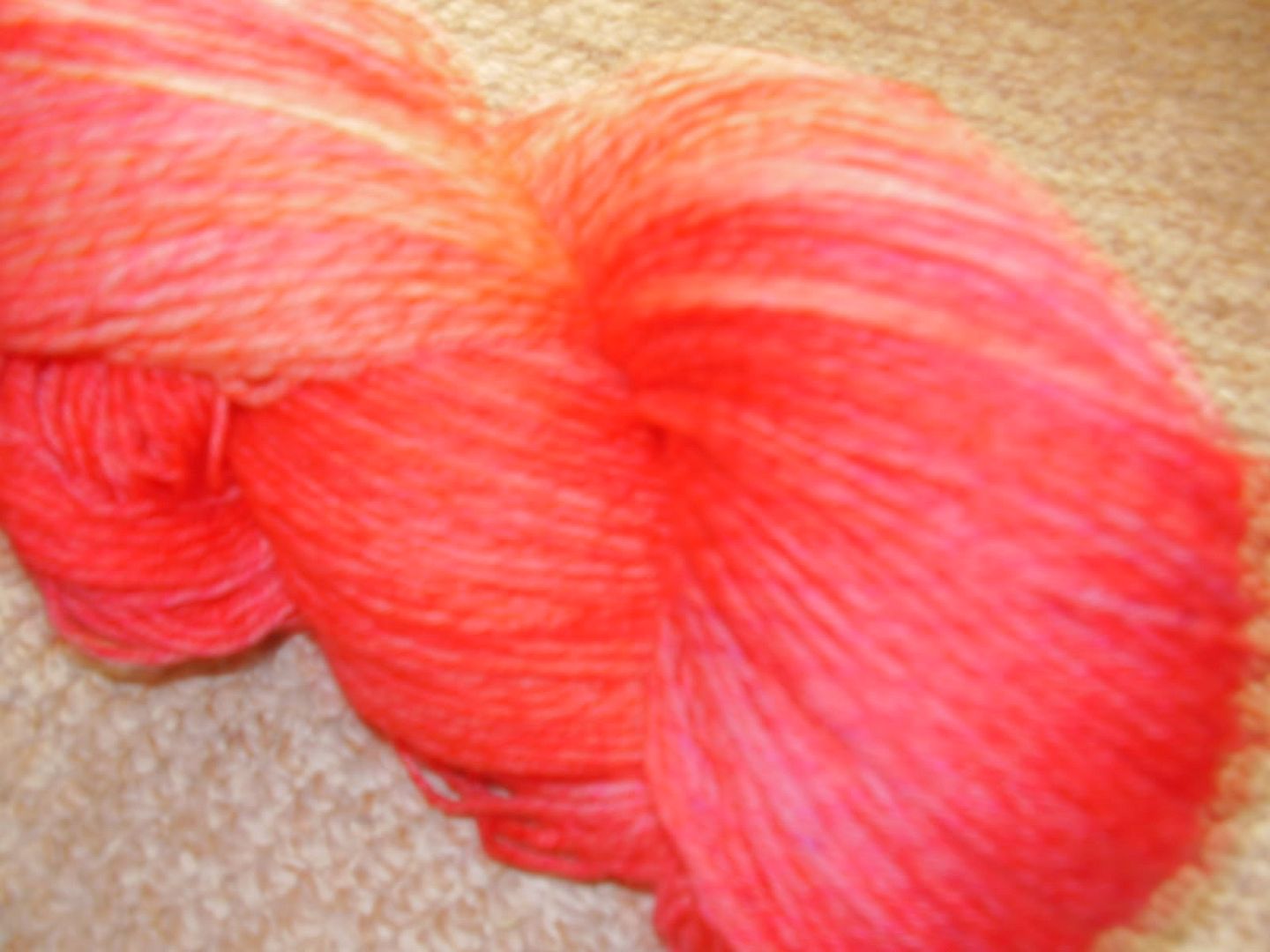 Purple Haze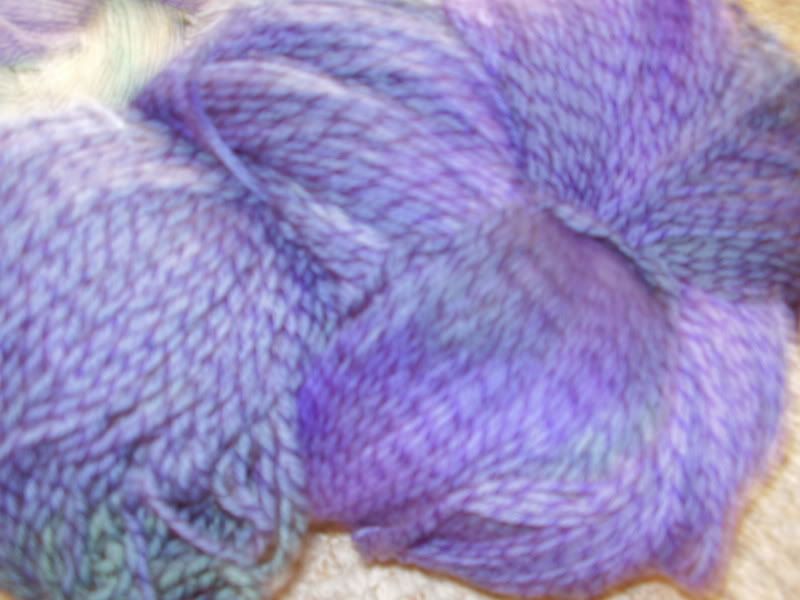 Hollyhocks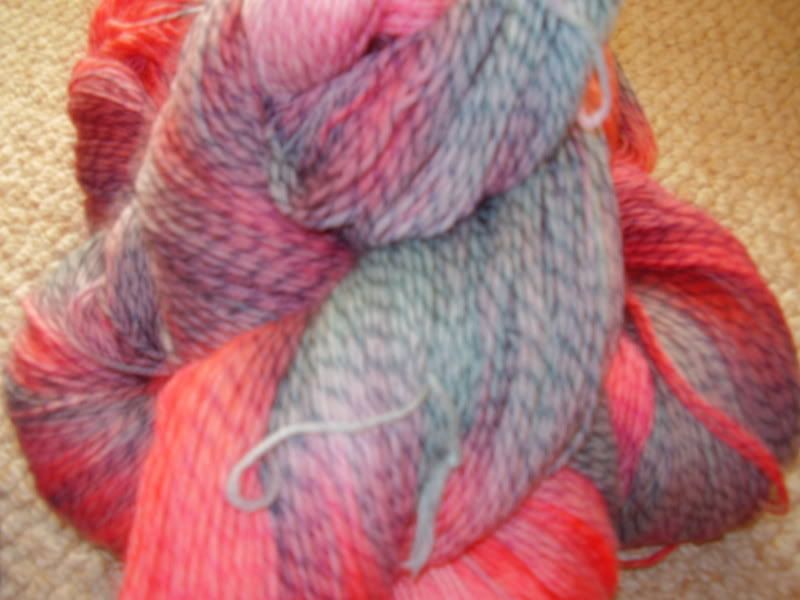 Kiwi Lime Pie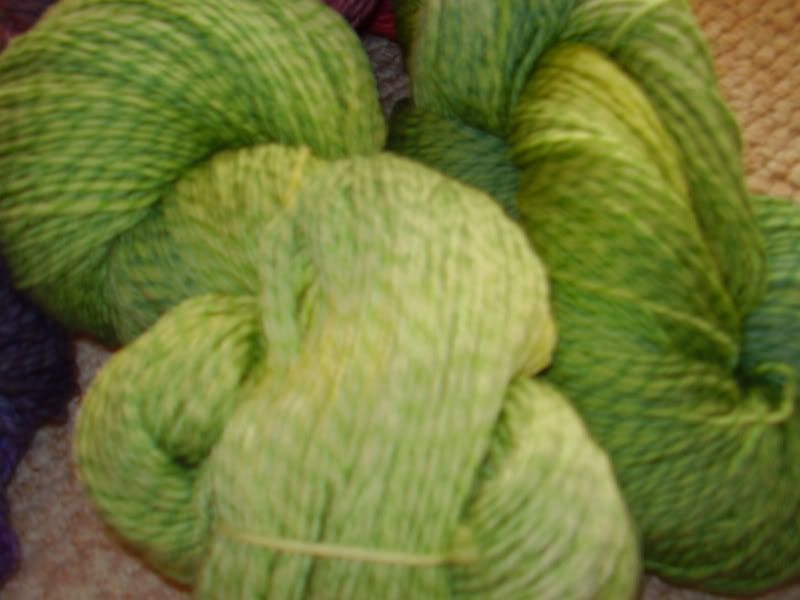 Moon over Mandrake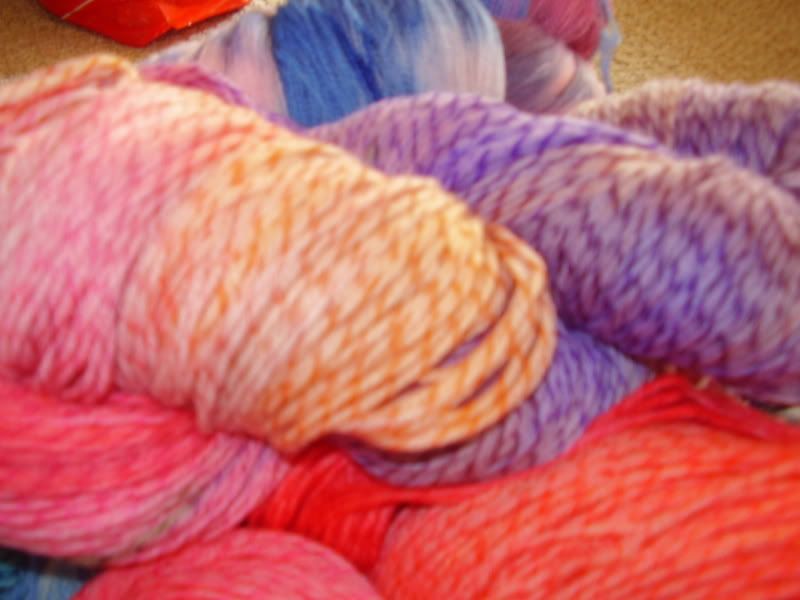 Newgrange Trek-Lace Weight
Mare Tranquillitatis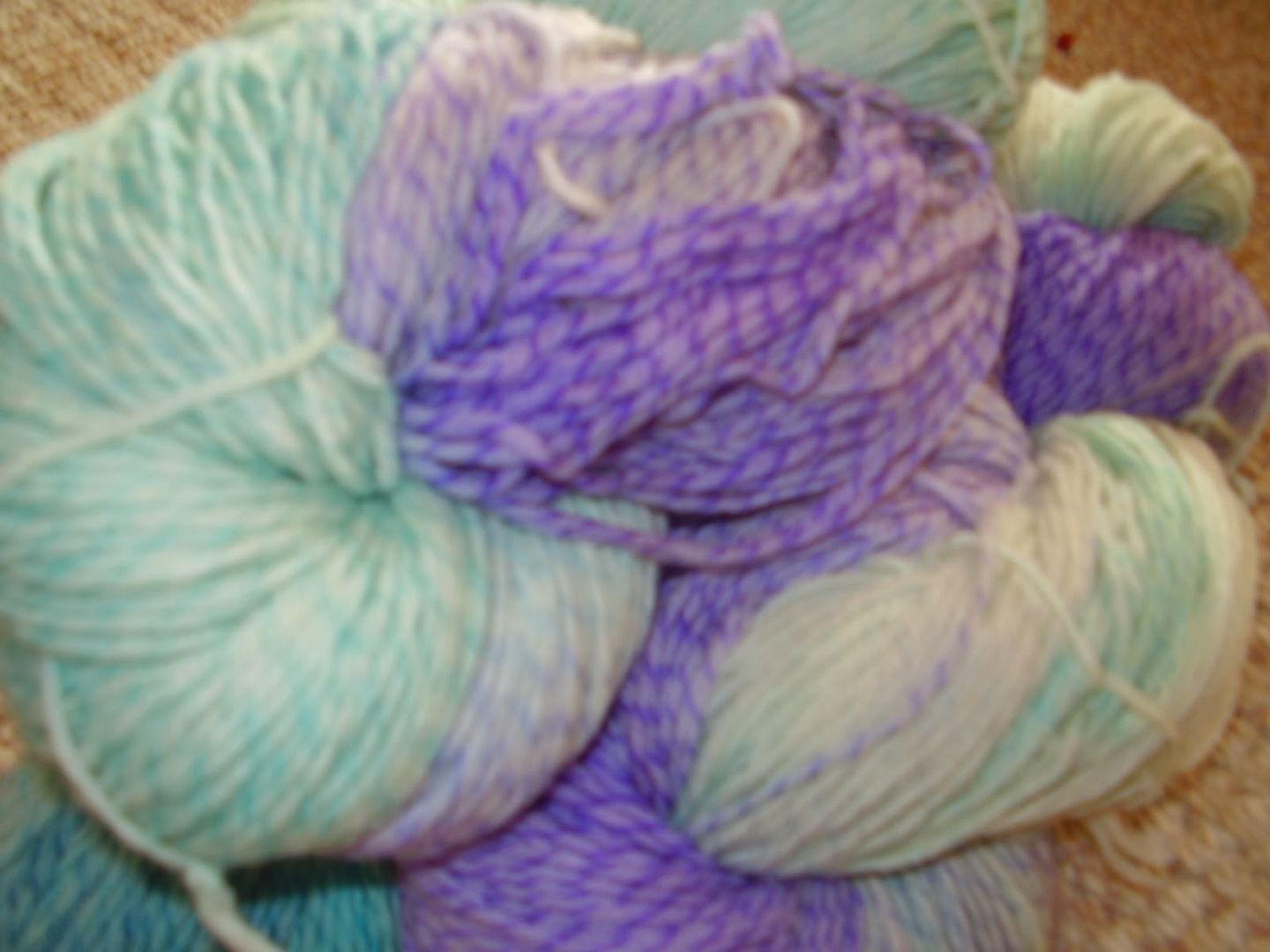 Lace Weight Drying after Solar Dyeing-Apache Sunset
More Laceweight drying after Solar Dyeing
The storefront is not up and running yet, but if anyone is interested in any yarn shown here, please contact me, and we will make arrangements.
:: posted by Ceallach, 9:41 PM
3 Comments:
I love the poppy dreams and key lime pie!!!!!! Are they sock weight?
No, they are a light worsted. I can post the gauge and WPI tonight.

I actually think that they could be used for a heavier pair of socks, but the yarn is not a fingering weight.
OMG i want some of that lace weight !!!!



As for dyes, i just ordered 10kg. it'll be about 6months before i get close to running out. but thank you for offering !!


Angela
You got me designing shawls now !